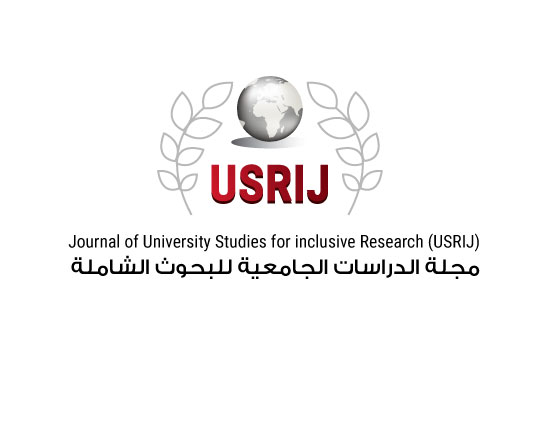 The Journal of University Studies for inclusive Research was established in 2016 with the aim of helping all researchers from different countries all over the world to share their original and prepared research in high quality by providing a publishing platform in various fields of literary, scientific, educational, medical, legal and other fields in both Arabic and English. It is an international refereed journal issued quarterly to allow researchers, students and university professors from various fields and disciplines to share their research contributions and contributions, which must be consistent with the principles of scientific research that are internationally recognized and the quality and originality of the content.
The Journal of University Studies for inclusive Research allows researchers from different countries to share their individual or joint works, in addition to their work completed within seminars and conferences that they had participated in, in addition to the participation of all their research projects in line with the requirements and standards of publication in the magazine.
Vision:
To be among the pioneers of the publishing journals that classified in the strongest global publishing rules to publish refereed research in various fields and under the supervision of elite of internationally accredited arbitrators.
Mission:
Publish refereed research that has the highest quality standards according to distinguished professional standards
Objectives:
Adopting the Journal of University Studies for Comprehensive Research as a research reference accredited to all researchers at different levels locally, regionally and globally to build a knowledge society familiar with the finest published researches by adopting clear and specific criteria approved internationally for publication.